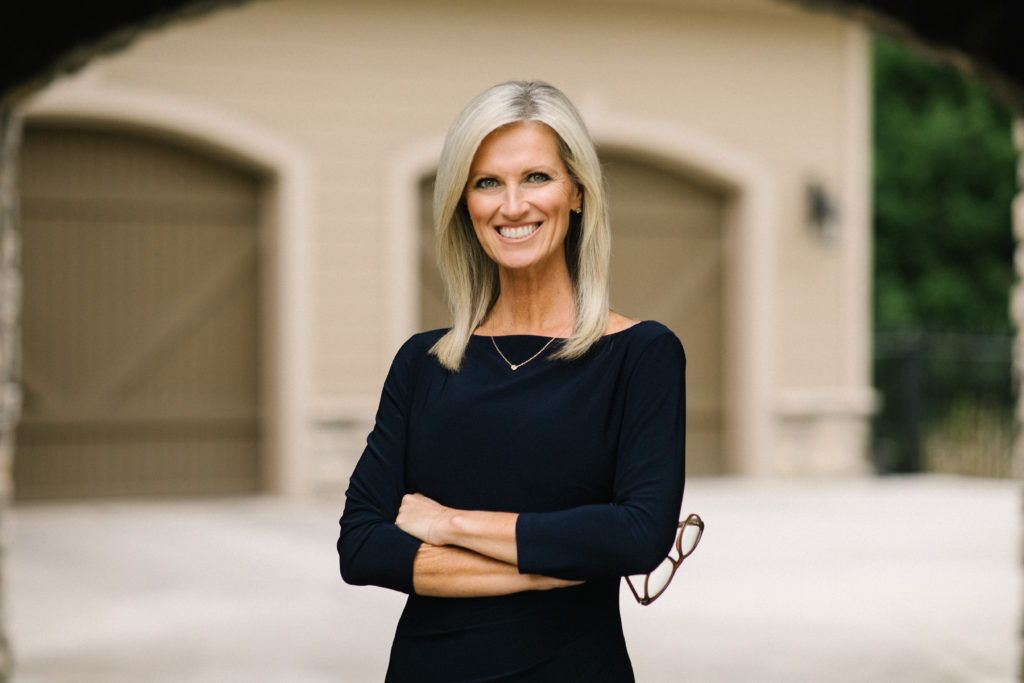 I have always been happy and honored to work behind the scenes. I love being a part of a team and contributing what I can to find solutions, seek positive outcomes, encourage others to grow, and most importantly, to listen. I've been blessed with some incredible opportunities to serve in a variety of ways and each of those experiences, whether it be professional or personal, has equipped me with the necessary skills to broaden my commitment to the people who live, work, worship, and play in Knox County.
I have gained so much knowledge and a deeper understanding of the limitations and capabilities of our local government. I have had the hard conversations – I have asked the questions – I've facilitated relationships. I've put in hundreds, if not thousands of hours learning about the structure and culture of local government and what I can do as a citizen to advance and bring awareness to the needs of communities. It is through these efforts, that I found myself within the political arena advocating on behalf of communities throughout Knox County and I quickly formed the opinion and position that local government should be about community and connection, not position and politics.
As a citizen, I have initiated discussions on behalf of communities countywide for intentional growth with coordinated infrastructure, road improvements, building new and updating our schools, advocating for better land use and planning processes, supporting our teachers, standing by our law enforcement, encouraging more ways to enhance the quality of life for our citizens, building relationships, improving government process, educating and connecting citizens with local government officials, evaluating emergency services, analyzing budget allocations, empowering our youth, and listening to the concerns of long-standing and new Knox County residents.
These experiences and the knowledge that they have provided me have equipped me for this job. I am already invested and ready to get to work for you and your family.

Hardin Valley Planning Advocates, Founder & Director: organized community group advocating for intentional growth with coordinated infrastructure, 2018 – present
Knox County Government Ethics Committee, Vice-Chair, County Mayor Appointee: an appointed committee that receives and investigates complaints of violations of the policy and refers matters to the appropriate person or agency for further action under existing laws, if appropriate, 2018 – present
Hardin Valley Business and Community Alliance: founding Member, Membership Recruitment, 2020 -2021, Community Needs Committee, 2021: nonprofit organization promoting businesses, community, and fellowship all to stimulate and build the Hardin Valley Community, 2021 – present
Knox County Planning Alliance, Founding Member, Steering Committee: volunteer-organized community group established to share land use and planning experiences, advocate for long term land use planning, practices, policies, and regulations, and educate citizens, 2019 – present
Community Action Committee (CAC), Leadership Class 2020: Community Action changes people's lives, embodies the spirit of hope, and makes communities better places to live. CAC cares about the entire community and is dedicated to helping others help themselves and each other. The CAC Leadership Program provides training sessions for current and emerging leaders with the objectives to strengthen the capacity for leadership at the grassroots level, create a learning atmosphere that crosses economic, social, and racial, and demographic lines, and acquaints participants to become more involved in community affairs.
The University of Tennessee, Municipal Technical Advisory Service (MTAS), Elected Officials Academy: a four-week professional educational program focusing on municipality Foundations, Charters, Ethics, Open Meetings, Public Records, Conducting Effective Meetings, Finance, Human Resources, Risk Management, and Strategic Planning, June 2021
Ford Next Generation Learning (Ford NGL), Knox County Schools: Focus Group Member: appointed group to engage in discussions regarding education that nurtures the talent and full potential of our youth preparing them for whatever future path they choose with solutions that leverage the power of community and partnerships to prepare and support ALL, March 2021 – present
Junior Achievement: Miss Business Event Host and Kickoff Speaker: honoring high school juniors in our region interested in becoming future female business and community leaders, 2020, Board Member: global nonprofit youth organization working with local businesses. Schools, and organizations to deliver experiential learning programs in the areas of work readiness, financial literacy, and entrepreneurship to students ages 5 – 25, 2021 – present
Paws & Badges, Inc.: Organizing Member, Board Chair: non-profit organization providing free mental health support canines and training to servicemen and women, 2016 – 2020
Knox County Rescue: Board, Committee Chair: nonprofit organization providing comprehensive emergency rescue services for all of Knox County, 2013 – 2020
Hardin Valley Academy Counseling Department, Advisory Council: appointed committee to ensure that the school counseling program is providing every student with comprehensive school counseling centered around an engaging curriculum that encourages growth in academics, career and personal/social/mental health domains, September 2018 – present
East Tennessee Development Symposium: Community Representative Panel Speaker – "Governments Role in Land Use and Development": two-day event to network hundreds of professionals and to share knowledge, lessons learned, and best practices in the development field, March 2019